Support Us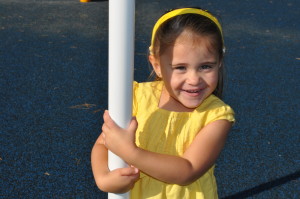 The Scranton School for Deaf and Hard of Hearing Children is a non-profit, tuition free school fostering excellence in deaf education.  It provides a high-quality educational program, home-like residential setting and related services for students from birth through 8th grade and high school students with additional needs.
The Scranton School adheres to an all-inclusive communication environment that meets the needs of the individual student.  American Sign Language, Sign-Supported English, and Spoken English are all incorporated to promote the academic, emotional, physical and social development of each student.
The Academic Program is comprehensive and individualized.  The curriculum is aligned with national and state standards.
The Residential Program offers a warm, safe and nurturing environment located on our campus in the Barbara Graham Residence.
After-school activities include Mighty Mites sports programs, academic and social clubs, and community service activities.
Each classroom is equipped with iMAC computers, SMART technology, iPad and MacBook access, document cameras, and sound systems.
The Scranton School employees teachers certified in Deaf Education and specific subject areas when appropriate, through the Pennsylvania Department of Education.
Donations from our friends, the thoughtful champions of The Scranton School, are the greatest signs of support one can give to the school.  Whether it is in the form of cash, stocks, life insurance, in-kind gifts or volunteering time, each contribution is important.  Support enables us to continue striving toward our vision of becoming the preeminent school for deaf and hard of hearing children in the country!