SSDHHCLive – Web Streaming
SSDHHC Live – Web Streaming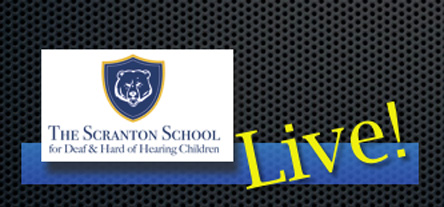 The Scranton School for Deaf and Hard-of-Hearing Children now has its own Web Streaming channel – SSDHHC Live! Many events on our SSDHHC campus will be web streamed live on the Internet for parents and friends to watch from their home computers.
---
Live Channel
Click here to view other live streamed videos on SSDHHC's webstreaming channel!
There is also an App, Livestream, available at the App Store that can be used to view our channel on the iPad or iPhone. Type in TheScrantonSchool in the search bar.