Phased School Reopening Health and Safety Plan
The "Phased School Reopening Health and Safety Plan" has been approved for the Programs of WPSD.  In-person learning will be available to our students beginning on Monday, September 21st and residential students will be able to return to our dorms beginning on Sunday, September 20th.  Of course, these dates are subject to change at any given time based on COVID data that may come our way.  We look forward to welcoming our students back to our schools/sites. As students return to school, please know that we will be implementing recommended precautions, including but not limited to wearing face coverings, social distancing, washing hands, and wiping down desks and chairs as appropriate and needed, across all of our schools/sites.
The Programs of the Western Pennsylvania School for the Deaf will continue to monitor the prevalence and spread of COVID-19 and local, state, and federal guidance in order to determine if it becomes needed to revert from in-person instruction to distance learning at some schools/sites while continuing to offer in-person learning at other schools/sites. In addition, procedures are subject to change in accordance with updates and further recommendations from County, PA Department of Health, and CDC guidelines and safety protocols in order to protect our students and staff.  For additional information about our health and safety plan, please click on either the ENGLISH, SPANISH or PORTUGESE coverletters featured below.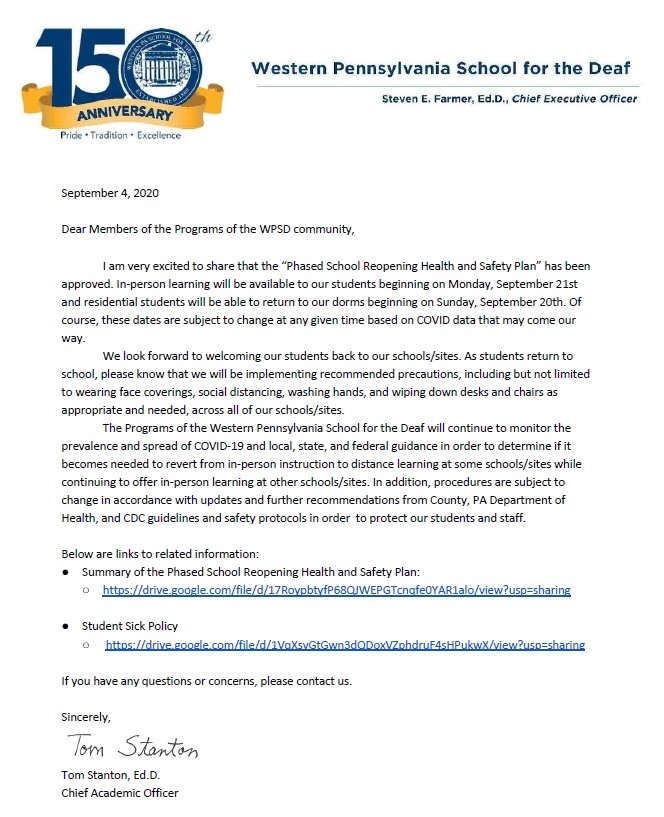 ~~~~~~~~~~~~~~~~~~~~~~~~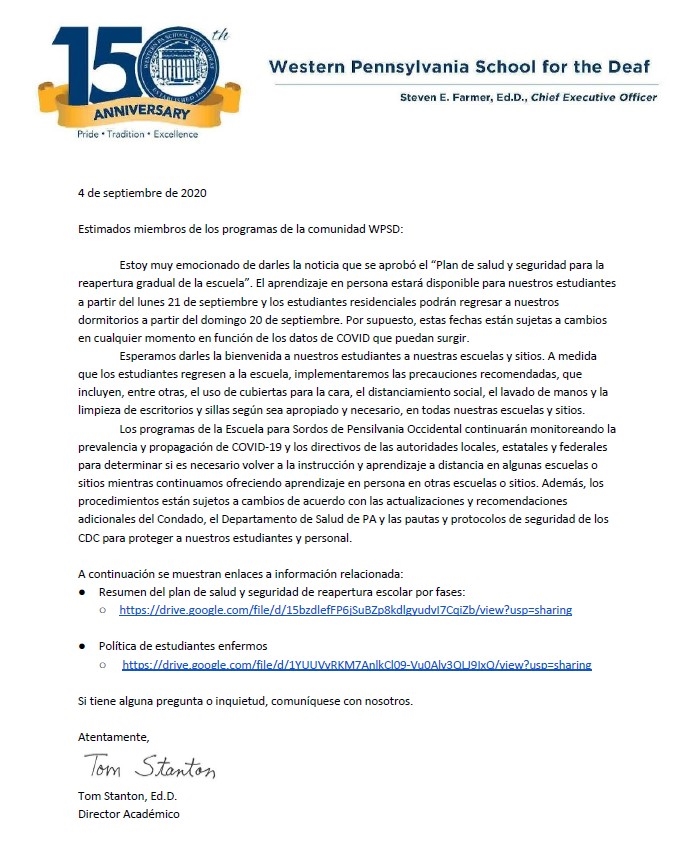 ~~~~~~~~~~~~~~~~~